YOU ARE READY AND YOU KNOW IT
The complete 1-on-1 business mentorship, training & tool-kit for new starters who feel the call to follow their passion and create the life they want.
Available in:
English 
 or German 
🔥 A 360° Business Mentorship
What if you had [highlight]everything[/highlight] you needed to get started?

All the professional support, all the expensive tools, all the knowledge and experience – right at your fingertips.
What would you do?
My name is Nils. I'm a designer, developer and have been running my own company for 10 years. And every year I take 6 amazing people on a Journey to get their dream-project started the right way.
I invite you to watch yourself closely while you explore this content. If you notice a curious, excited & playful little spark you are probably in the right place at the right time.
I started this program for people like you: Amazing human beings who feel the call to follow their passion and create the life they want.
Are ready to take the leap? 360° Business Mentorship
You will embark on a 6-week-journey, packed with transformative 1-on-1 live sessions that will get you set for the business-world, the job-marked or as a new founder.
You will also get access to the most powerful tools for creating things online and learn how to use them. Unlock fascinating new skills and an unshakable inner frame of mind
Are you ready to create the life you want?
MEET THE ALL-NEW YOU
You will discover what you really want to do, learn how to set that vision into motion and take confident action-steps towards it. 
Are you ready to take action? "An impressive Concept!"
- Laura, Germany

"A Fastlane for new Founders!"
- Toan, Norway
Start the Journey towards [highlight]the Life you're ment to live[/highlight]. The Life that actually matters - to YOU.
The mentorship is separated into weekly modules. Each module focuses on different key-themes, that bring you closer to navigating the business-field with confidence.
Module #1 – Your Vision
Become the author of your life and write your own story.
In this week we take a close look at your current situation, remove energy-leaks and devlop actionable stragegies to move towards the life that feels deeply meaningful to you.
After this week you will have an unshakable trust in your vision and learn how to always move in the right direction without ever getting sidetracked, stuck or feeling lost again.
You will also have a solid foundation in terms of money, time and energy from which you can create amazing things in peace.
Module #2 – Your Tools
Learn to use technology to create whatever you dream of.
In this week we take a look at all the powerful tools that are available to you with this mentorship. We will explore them playfully but with a real end-goal in mind: creating your most amazing passion-project.
After this week you will be able to create any website you can dream of with confidence. You will be able to use technology to your advantage and never feel intimidated by it again.
Module #3 – Your Project
Give form to your project and let it shine.
In this week we give shape to your project. Learn how to turn it into a plattform from which you can offer your skills to the world and get paid for doing so.
This is where things get interesing!

Use my +10 years of experience in webdesign, development and running a business to your advantage: It's a bit like having a Designer, Developer and Company-CEO available 24/7.
After this week you will see your project take shape in a highly professional way. Furthermore you will begin to understand all the hidden tricks and shortcuts of the online-world.
Module #4 – Your Tribe
Let people fall in love with your craft.
In this week we explore the best ways to attract other people to your passion-project. We develop strategies to build a tribe around you and your craft that feel empowering to you as a human being.
After this week you will have a good grasp on how to attract other people by simply being authentic. You will also have discovered the tools & strategies that best suit you.
Module #5 – Your Wealth
Learn to ask for money and feel confident doing so.
In this week we focus on how you can get paid for doing what you love. We explore how to turn your craft into a service or a product (or both
) and combine that with getting you to feel extremely comfortable asking for money.
After this week you will have at least one service or product that is fully aligned with what you are passionate about and you will feel confident charging money for it.
Module #6 – Your inner Framework
Learn to play the game long-term without losing your mind.
In this week we get you set up for the road ahead of you. You will learn how to run your passion-project long term without getting overwhelmed by it and instead enjoy the path along the way.
After this week you will understand how passion-projects can overwhelm their founders and have healthy habits that will protect you from getting lost in work.
What if you had [highlight]all the Tools you[/highlight] needed?
The Mentorship focuses heavily on empowering you to take action. And that is not possible without the right tools. So I've just included them.
Create Websites
- with Astra -
Create your Website with the fastest, lightweight, and highly customizable WordPress Theme.
Design anything
- with Elementor -
Use the full power of the World's leading WordPress Page Builder to design anything you want.
Collect Payments
- with Fluentform -
Learn to create online forms to collect payments or let your audience get in touch with you.
Sell Digital Downloads
- with EDD -
Efforlessly sell digital Downloads like eBooks, Checklists, Documents, Audio-Files or Videos.
Create Online-Courses
- with TutorLMS -
Create and sell Online-Courses on your own with one of the leading Learn Management Plugins.
Start Crowdfunding
- with WP Crowdfunding -
Crowdfund your Project with the world's most loved WordPress Crowdfunding Plugin.
Use Email-Automations
- with FluentCRM -
Send Newsletters, create Email-campaigns and make your clients stay in touch with you.
Stand out on Social
- with Glorify 2.0 -
Create stunning designs for social media or your website and present your project like a pro.
Dive in Deeper
- with JetPlugins -
Dive in deeper and create complex listing-sites, review-plattforms or full fledged marketplaces.
You get access to the best tools available for creating things online. Without paying for them. And with a professional who shows you how to use them effectively. (How is that possible?)
Intimidated by Technology? 😢
That's okay! You don't have to be a Tech-Wizard! Getting you comfortable using these tools is a big part of the program. We will explore them playfully and step by step.
Tool

Value

Link

Astra Pro Theme + All Addons

699$

view

JetPlugins + All Addons

750$

view

Elementor Pro

199$

view

Elementor Pro Ultimate Addons

249$

view

Brizy Pro

299$

view

WP Amelia

730$

view

WP Fluent Forms

559$

view

WP Fluent CRM

559$

view

Tutor LMS

999$

view

WP Crowdfunding

999$

view

Easy Digital Downloads + All Addons

399$

view

ConvertPro Plugin

79$

view

Optimus HQ Image Optimization

149$

view

Streamline Icons

194$

view

NucleoApp Icons

99$

view

Server & Hosting

108$

view

Blocksy Theme Pro

149$

view

GeneratePress Theme Premium

249$

view

Total
5682$
I'm currently starting Season 3 of the Mentorship. Here are some voices and experiences of the Students from the last Seasons. If you want to speak to some of them personally, feel free to reach out to me.

"Nils is a master of the unconventional. It's fascinating to see."
- Paul, Australia

"Thank you for giving me confidence in my own skill. I needed that."
- Sabrina, Sweden

"I'm so grateful I found this! Thank you so much for everything!"
- Theresa, Germany

"For the first time I feel confident following my passion. Thank you!"
- Michael, Germany
The unstoppable
sensual Entrepreneur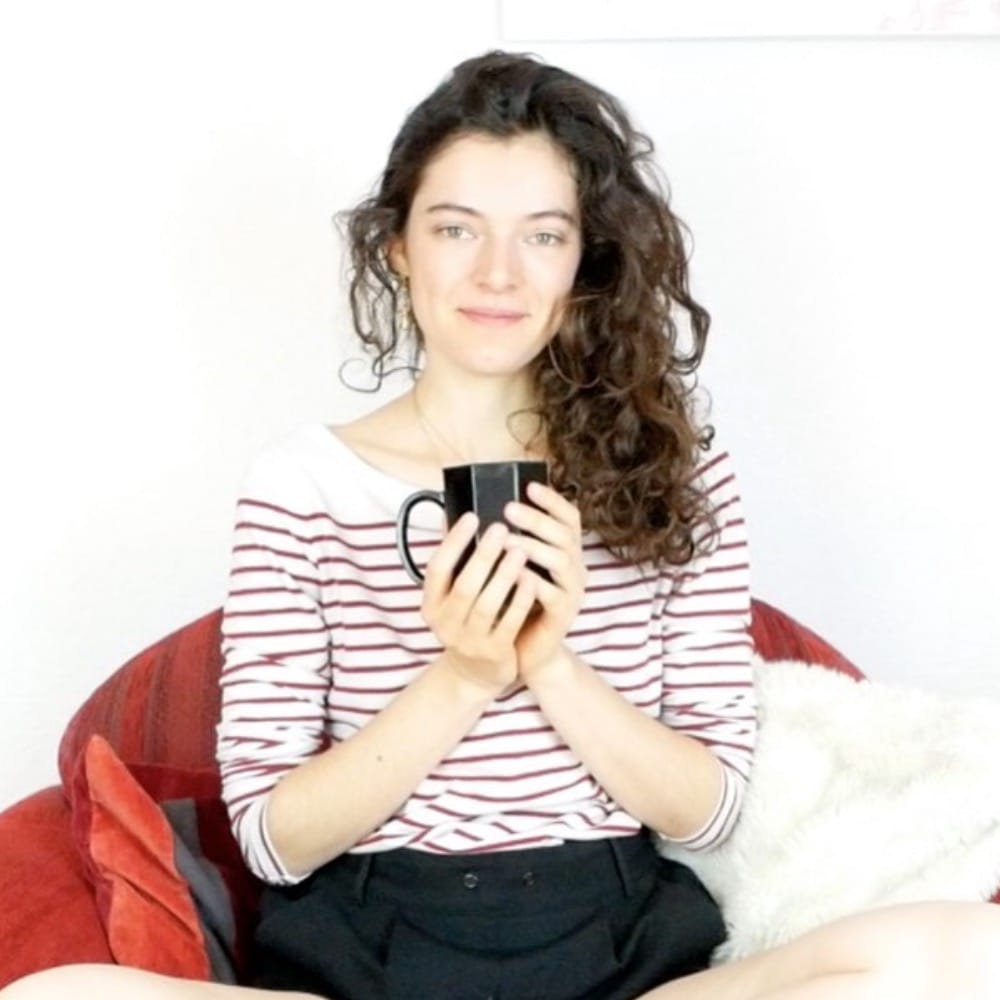 Clara Louisemarie, Berlin Germany
The awe-inspiring
crystal Magician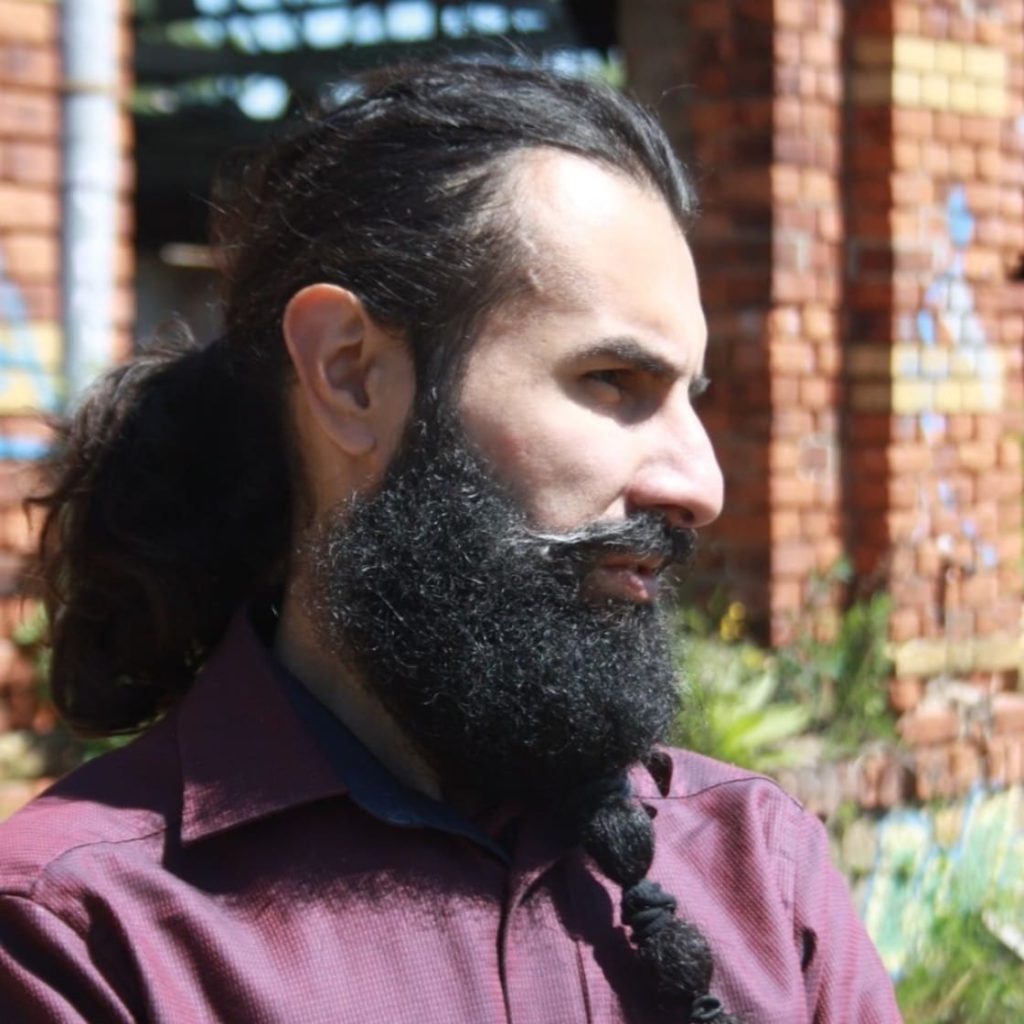 Bünyamin Özdogan, Leipzig Germany
The champion for
deeper Connections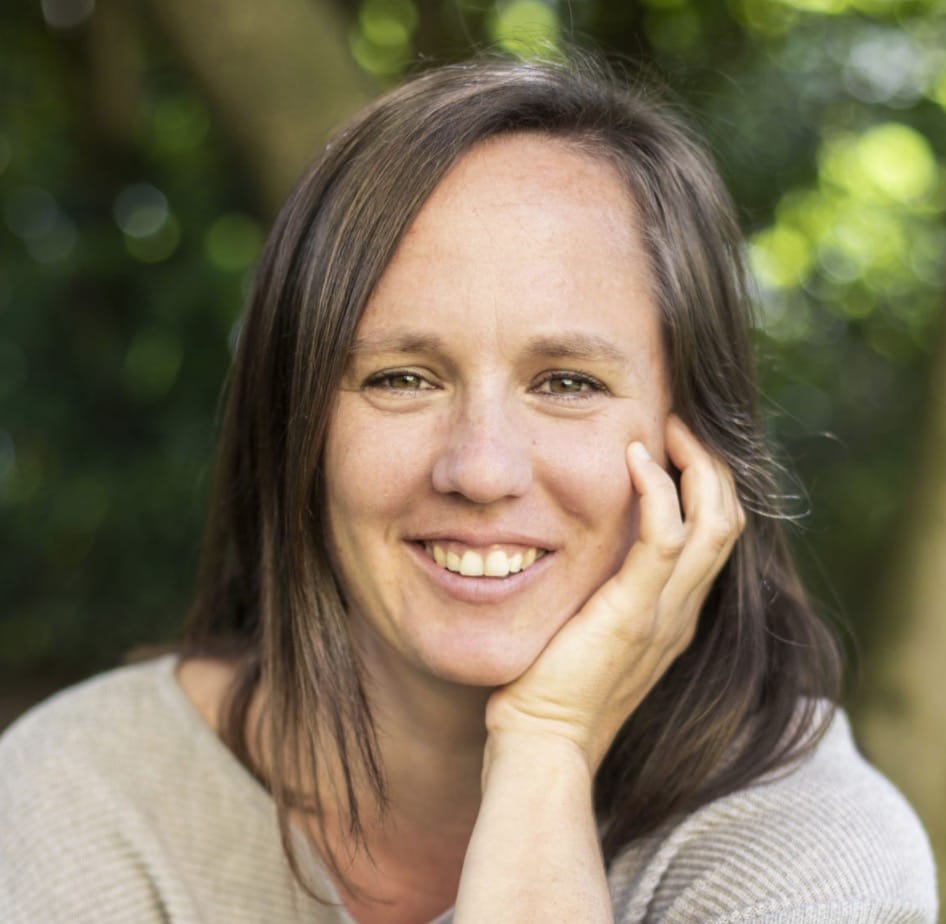 Verena Dzur, Oldenburg Germany
After completing the mentorship you might notice a few life-changing events happening in your life. Here are some common effects other have suffered from.
Unextected cases of additional Income
There have been multiple confirmed cases of unexpected income-growth. If this happens to you: Don't panic! I've contacted the authorities.
Sudden loss of inner Insecurities
Some students reported a sudden absence of familiar fears and insecuritues. A shoking turn of events. We're investigating.
Instances of a severe sense of Direction
We have recieved numerous serious complaints about a sudden sense of purpose and direction. Completely unexpected! *Gasp*
Curious Flashes of Peace and Happiness
There have been reports of strange flashes of inner peace & happiness. Be careful! This is highly contagious. You might infect others.
Explosive rushes of free-flowing Energy
Some students observed their own energy, confidence and creativity flowing freely. What a shocker! We're looking into it!
Surprising growth of high-income Skills
Studies have shown an increase of new high-income skills in students. New jobs found. Salaries raised. We're not sure whats happening!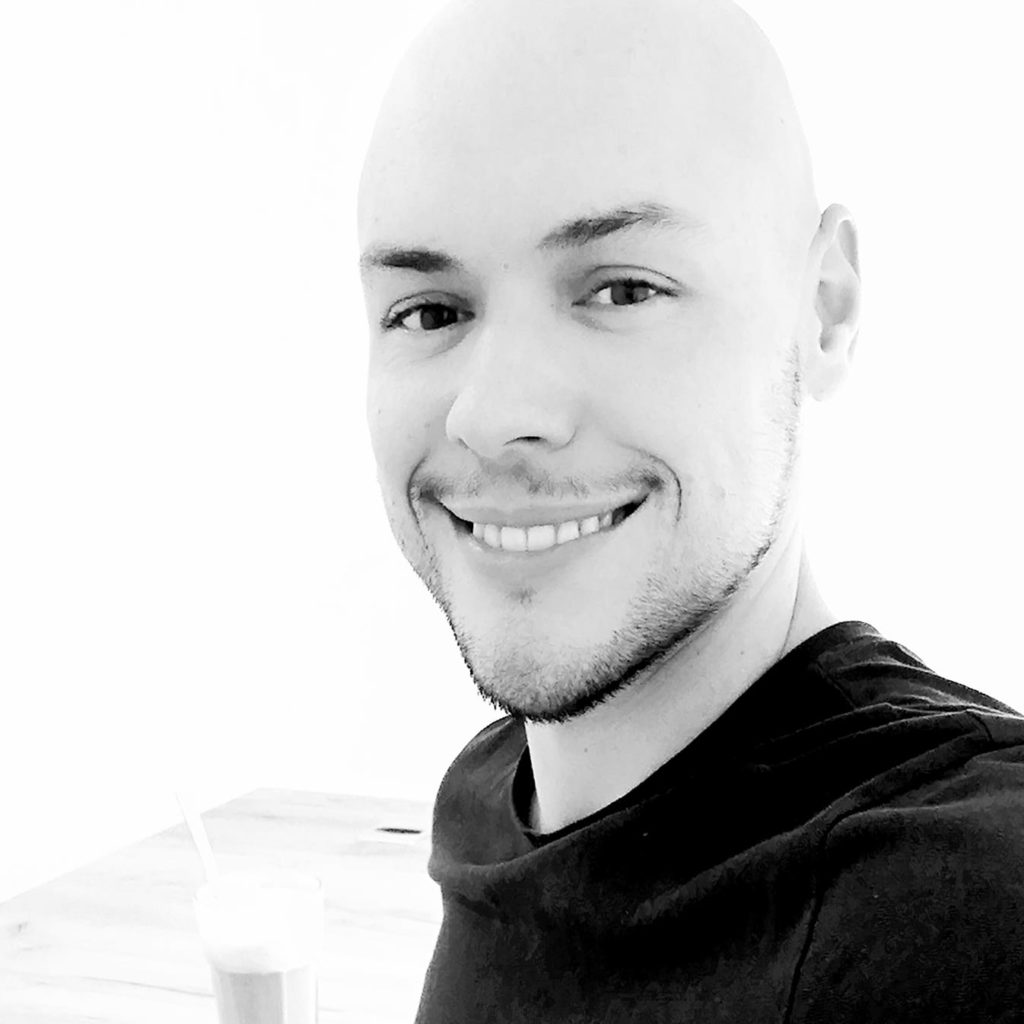 Your
Mentor
Designer
Developer
My name is Nils. I'm a professional designer, developer and have been running my own business for more than 10 years. 
I also work with people a lot. I'm a work-life-enthusiast and an explorer of how to stay human in a modern society.
I have created this program because I believe in two things: 
Healthy human beings and empowering technology.
I believe in people that playfully follow their own inner wisdom. And I believe in technology that makes things possible. Combining both can change the world.
If you are one of the many amazing, talented and highly passionate people I constantly see around me: This program is for you.
Things I can help you with:
Things I can not help you with:
I'm looking forward to meet you.

Ready for the all-new you?
As with every season, I can only work with a maximum of 6 people at the same time. If you feel the call to get to the next level, send in your application today and reserve your spot. 
360° Business Mentorship
The complete 1-on-1 business mentorship + tool-kit for new starters who feel the call to follow their passion and create the life they want.
Start-Date:
End of December 2020 (hopefully
)
Available in:
English
 or German
Availability:
Limited to 6 People
$6557
$
1350
00
- Early-Bird *
For 6 weeks I will be at your side, fully committed to you and your passion-project. I will guide you step by step as a mentor, designer and webdeveloper to give you the best possible edge for success.

Weekly 1-on-1 Live-Sessions

Every week we'll meet online 1-on-1 to discuss progress, improve your workflow, make adjustments and navigate crises if necessary. These sessions are highly individual and fully tailored to you and your current situation.

Complete "Tools of the Pros"

You get access to the "Tools of the Pros" with this mentorship. We will playfully explore them step by step. In the end you will be able to create anything online and feel very comfortable using them.

When you have questions I will often answer them with video- or audio-tutorials. This way we get as much knowledge and understanding across.

When you find yourself stuck? Then reach out to me 24/7 and we'll discover how to "unstuck" you. 
100% Money back Guarantee
To make sure you feel comfortable working with me, you'll get a full 7 days money back guarantee. Meaning: If you are not convinced after one week of working with me, you get your money back. 
Frequently asked Questions
Still have questions before getting started? No problem! I have answered the most frequent questions below to help you with your descision. But if you want to have a quick chat – just let me know.
Not sure if the mentorship is right for you? No problem!
Let's chat
and find out. I'll promise to give you my honest oppinion. No obligations, no sales-talk, no pressure. Let's just meet as human beings.
I wish such a program existed when I started out. It would have saved me years of struggle and frustration. Now it exists and I don't believe in accidents. So if you have found your way here, I think this program is meant for you. You are ready. And I think you know it.
From someone who dared to follow his passion, I can tell you this: 
It is worth a shot.
Pure [highlight]1-on-1 Sessions and individual Training[/highlight]. Just you and me working towards your Success.