🔥 YOU ARE READY AND YOU KNOW IT
The first 1-on-1 business mentorship + tool-kit program for new starters who feel the call to follow their passion and create the life they want.
Available in:
English
or German
What if you had
everything

to start right now?
All the professional support, all the expensive tools, all the knowledge and experience – right at your fingertips.
What would you do?
My name is Nils. I'm a designer, developer and have been running my own company for 10 years. And every year I take 6 amazing people on a Journey to get their dream-project started the right way.
I invite you to watch yourself closely while you explore this content. If you notice a curious, excited & playful little spark you are probably in the right place at the right time.
I started this program for people like you: Amazing human beings who feel the call to follow their passion and create the life they want.
Are ready to take the leap?

🔥 360° Business mentorship
You will embark on a 6-week-journey, packed with transformative 1-on-1 live sessions that will get you set for the business-world, the job-marked or as a new founder.
You will also get access to the most powerful tools for creating things online and learn how to use them. Unlock fascinating new skills and an unshakable inner frame of mind
Are you ready to create the life you want?
You will discover what you really want to do, learn how to set that vision into motion and take confident action-steps towards it. 
Are you ready to take action?
What if you had all the Tools you needed?
The Program is designed to empower you to take action. And that is not possible without the right tools. So I've just included them.
Create Websites
- with Astra -
Create your Website with the fastest, lightweight, and highly customizable WordPress Theme.
Design anything
- with Elementor -
Use the full power of the World's leading WordPress Page Builder to design anything you want.
Collect Payments
- with Fluentform -
Learn to create online forms to collect payments or let your audience get in touch with you.
Sell Digital Downloads
- with EDD -
Efforlessly sell digital Downloads like eBooks, Checklists, Documents, Audio-Files or Videos.
Create Online-Courses
- with TutorLMS -
Create and sell Online-Courses on your own with one of the leading Learn Management Plugins.
Start Crowdfunding
- with WP Crowdfunding -
Crowdfund your Project with the world's most loved WordPress Crowdfunding Plugin.
Use Email-Automations
- with FluentCRM -
Send Newsletters, create Email-campaigns and make your clients stay in touch with you.
Stand out on Social
- with Glorify 2.0 -
Create stunning designs for social media or your website and present your project like a pro.
Dive in Deeper
- with JetPlugins -
Dive in deeper and create complex listing-sites, review-plattforms or full fledged marketplaces.
I'm currently starting Season 3 of the Mentorship. Here are some voices and experiences of the amazing Students from the last two Seasons. Hugs to all of you!

"An impressive Concept! This needs much more attention."
- Paul, Australia

"Amazing value you provide here, Nils! A real fastlane for founders."
- Theresa, Germany

"I have made so much progress in last few weeks! Thx so much!"
- Laura, Germany

"Thank you for giving me confidence in my own skill. [...] I needed that."
- Sabrina, Sweden

"I'm so grateful I found this! Thank you so much for everything!"
- Toan, Norway

"It's the first time I feel confident my own skills. Thank you Nils!"
- Michael, Germany
Clara Louisemarie, Berlin Germany
Verena Dzur, Oldenburg Germany
Bünyamin Özdogan, Leipzig Germany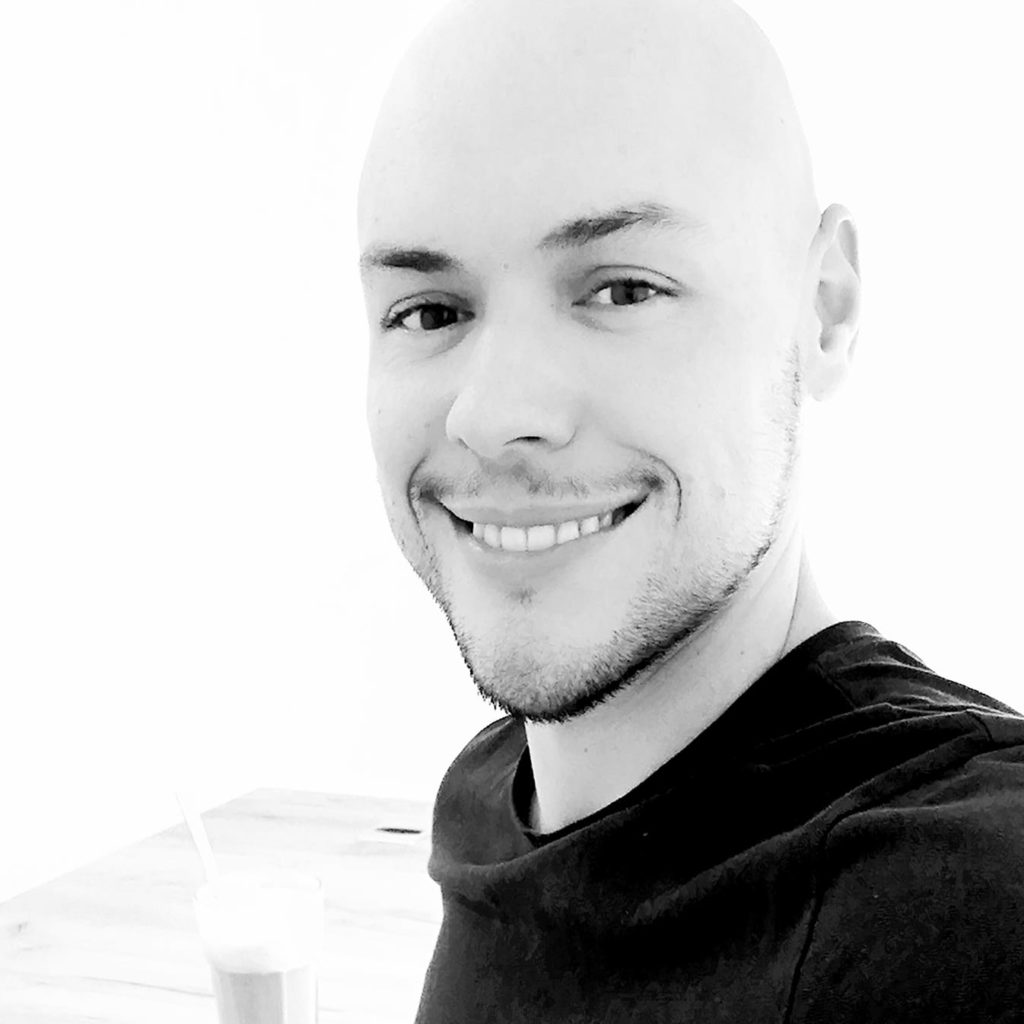 My name is Nils. I'm a professional designer, developer and have been running my own business for more than 10 years. 
I also work with people a lot. I'm a work-life-enthusiast and an explorer of how to stay human in a modern society.
I have created this program because I believe in two things: 
Healthy human beings and empowering technology.
I believe in people that playfully follow their own inner wisdom. And I believe in technology that makes things possible. Combining both can change the world.
If you are one of the many amazing, talented and highly passionate people I constantly see around me: This program is for you.
Things I can help you with:
Things I can not help you with:
I'm looking forward to meet you.

Ready for the all-new you?
As with every season, I can only work with a maximum of 6 people at the same time. If you feel the call to get to the next level, send in your application today and reserve your spot. 
360° Business Mentorship
The complete 1-on-1 business mentorship + tool-kit for new starters who feel the call to follow their passion and create the life they want.
Available in:
English
or German
Availability:
Limited to 6 People
$6557
$
1350
00
- Early-Bird *
For 6 weeks I will be at your side, fully committed to you and your passion-project. I will guide you step by step as a mentor, designer and webdeveloper to give you the best possible edge for success.

Weekly 1-on-1 Live-Sessions

Every week we'll meet online 1-on-1 to discuss progress, improve your workflow, make adjustments and navigate crises if necessary. These sessions are highly individual and fully tailored to you and your current situation.

Complete "Tools of the Pros"

You get access to the "Tools of the Pros" with this mentorship. We will playfully explore them step by step. In the end you will be able to create anything online and feel very comfortable using them.

When you have questions I will often answer them with video- or audio-tutorials. This way we get as much knowledge and understanding across.

When you find yourself stuck? Then reach out to me 24/7 and we'll discover how to "unstuck" you. 
100% Money back Guarantee
To make sure you feel comfortable working with me, you'll get a full 7 days money back guarantee. Meaning: If you are not convinced after one week of working with me, you get your money back. 
Frequently asked Questions
Still have questions before getting started? No problem! I have answered the most frequent questions below to help you with your descision. But if you want to have a quick chat – just let me know.
Not sure if the mentorship is right for you? No problem! Let's chat and find out. I'll promise to give you my honest oppinion. No obligations, no sales-talk, no pressure. Let's just meet as human beings.